Weaponized Social took place on February 13th and 14th in New York City. It was a first of its kind for Aspiration.
A big love bomb of thanks to all who participated.
This event brought together sociologists, data scientists, peace builders, software developers, academics, and activists interested in growing a healthier and more socially sustainable online ecosystem. We strived to create a safe space to rethink the potentially harmful social scripts that guide interactions online. Read more about social scripts and their implications in our blog.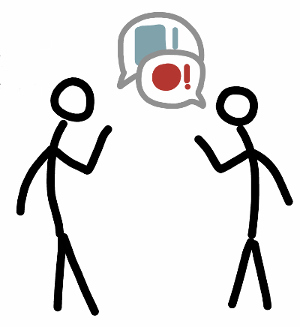 Read more
We sought to facilitate dialogue to rethink harmful social scripts through workshops, dialogues, and the creation of actionable content. In the same way, we hope to use this as an opportunity to enforce positive social scripts to amplify the joyful and serendipitous aspects of online connections.
Session topics included:
Community policies that effectively support responses to abuse
What online communities are possible to alter?
Censorship and penalizing: when is this an appropriate response?
Understanding technical structures that impact online spaces
How to implement better conflict resolution tools online
How to embrace play and fun trolling
Scripts to help people self-regulate their communities
Critique as an act of solidarity
Grow common language to communicate social justice ideas
More info:
Learn more about social scripts and their implications
Read Willow's blog about the vision of Weaponized Social
Let us know if you would be interested in participating in a similar event in California.