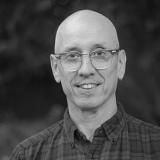 Allen Gunn
Allen Gunn works to help NGOs, activists, foundations and technologists make more effective use of technology for social, racial and climate justice.
Allen Gunn is Executive Director of Aspiration (www.aspirationtech.org) in San Francisco, USA, and works to help NGOs, activists, foundations and technologists make more effective and sustainable digital strategies in support of social, racial and climate justice.
Gunner has worked in numerous technology environments from NGO to Silicon Valley start-up to college faculty to large corporation, serving in senior management, engineering, teaching and volunteer roles. He is an experienced strategist, mentor and facilitator with a passion for designing collaborative open learning processes, and he believes in melding hard work with serious fun.
In his role at Aspiration, he connects nonprofit organizations, free and open source projects, philanthropic funders and activists with strategic frameworks, technology solutions, digital practices and data skills that help them more fully realize their missions.
The common thread that connects all facets of Gunner's work is a focus on open approaches to capacity building and knowledge sharing in social change efforts. Aspiration prioritizes work that supports and contributes to open communities of practice who create technology and content that benefit nonprofit and foundation efforts. The organization has designed and facilitated almost 700 extremely open learning and knowledge sharing events, in over 50 countries across the globe, predicated on a philosophy of active participation that puts each participant "in control of their own destiny", in contrast to approaches that place audiences in passive listening roles. Aspiration publishes all licensed work products, including software tools, books, papers and training materials, under open licenses; for published documents and media, the Creative Commons Attribution Share Alike, and for software the GNU General Public License whenever possible.
Gunner is an active facilitator, contributor, advisor, and/or partner in a number of organizations and projects, including Digital Freedom Fund, European Digital Rights (EDRi), SustainOSS, FOSS Responders, Gathering for Open Science Hardware, OpenReferral, OpenStreetMap US, OpenStreetMap Foundation, Humanitarian OpenStreetMap Team, Electronic Frontier Foundation, The Tor Project, Tails, Greenpeace USA, Rainforest Action Network, Simply Secure, and Mozilla.
He is a board member of Global Exchange, Peer 2 Peer University, The Committee on Sustainability Assessment (COSA), and Forward Change, and serves on the Project Leadership Committee for the Reproducible Builds Project, and also serves in formal advisory roles with The Everett Program, Houdini Project, The Center for Tech Cultivation, SAFETAG, Electronic Frontier Foundation Security Education Companion, CorpWatch, LocalizED, and United for Iran. He is a former board member of The Ruckus Society, Idealware and US Treks/Internet Treks.
Gunner is also a guest lecturer and former faculty member in Computer Science at Foothill College in California, and served on the Computer Science faculty at Bryn Mawr College in Philadelphia early in his career. Prior to his role at Aspiration, he served as Chief Tech Organizer for The Ruckus Society, and prior to that he was co-founder and Chief Technology Officer at Pensare, an eLearning dotgone. He has served as senior software engineer at firms including Novell, NetManage, and a number of startups, and has shepherded large software projects through all stages of development, from inception, design, engineering, and testing to deployment, support and marketing, in environments ranging from start-up to large corporation to nonprofit.