We'll see you at the Allied Media Conference in Detroit!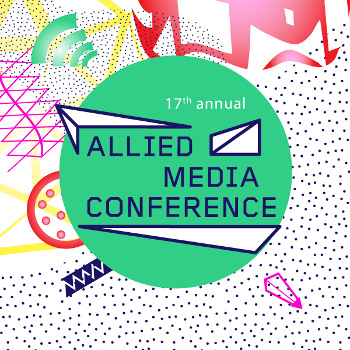 We are flying to Detroit, Michigan to participate in the Allied Media Conference from June 18-21. Aspiration and friends will include Misty, Javier, Nasma, Beatrice Martini, and Michelle Thorne.
We're excited to get lost in the flurry of sessions and festivities, but hopefully we find you somewhere along the way. Here's a snapshot of our known agenda if you want to connect.
Community Technology Gathering: Thursday 6/18 @ 10:00 am - 5:00 pm
We will shake off the jet lag to participate in the Community Technology Network Gathering. This day-long event will explore how people can better use and sustain technology for their movement(s). The goal of the gathering is to build relationships and share ideas so that communities can grow, self-govern, and self-determine.
Online Identity Session: Friday 6/19 @ 9:00 am - 10:30 pm
We'll be up bright and early to host our Online Identity Health Checkup workshop at 9:00 am. Come by to talk about protecting the virtual side of your organization or social justice efforts. Participants will walk away with a checklist designed to help them chart a course to sustainable care of their online presence.
Communications Workshop: Saturday 6/20 @ 2:00 pm - 3:30 pm
With the weekend in full swing, we'll be busting out the markers and paper for our How to do Online Communications as an Organizer workshop at 2:00 pm. This intended to be a hands-on workshop where people can discuss ways to use online communications in support of community organizing.
Digital Security Dialogue: Sunday 6/21 @ 1:00 pm - 2:30 pm
Still with us? Our last session will explore how to Build a Digital Security Culture in your Work. At 1:00 pm, we will discuss why digital security matters and focus on the unique challenges confronted by grassroots organizations. We're hoping to share resources and tactics to help understand and raise the cost of surveillance.
So, that's our plan for now. Feel free to drop us a message or tweet to tell us about you!