Heading to the Allied Media Conference in Detroit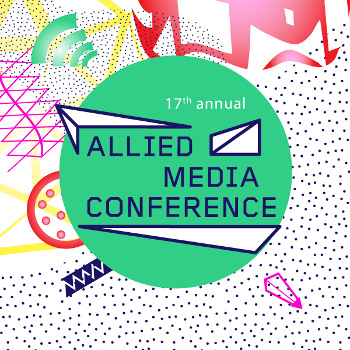 Nothing signals summer like the Allied Media Conference in Detroit, happening June 18-21! The AMC convenes thousands of people doing transformative work at the intersections of media and communications, art, technology, and social justice.
We are excited to be a part of the workshops, dialogues, and emergent festivities of the 2015 AMC. Misty and I are looking forward to collaborating with Beatrice Martini, Jack from Palante Tech, and many others.
We are planning to host three sessions:
1. Build a digital security culture in your work
As activists increasingly engage with online organizing and data sharing, there are new things to consider around digital security and surveillance. We will talk about why digital security matters and focus on the unique challenges of grassroots organizations. People will walk away with resources and tactics they can use to raise the cost of surveillance of their critical work.
2. Online identity health checkup for your organization
As the web plays a larger role in communicating, online identity becomes more important. During this workshop, we will discuss how to manage online identity as a social justice organization. Folks will walk through processes for protecting the virtual side of their movement or organization, and will leave with a checklist designed to help chart a course to sustainable care of their online presence.
3. How to do online communications as an organizer
Online communications is often a top-down pyramid, used like a megaphone to broadcast messages down to audiences. Here, we discuss alternative ways to use online communications as a tool for community organizing. We will explore templates and work flows that facilitate collaboration and transparency, combined with engagement tactics to maintain conversations once messages go out.
Many thanks the AMC organizers for providing us the space to have these sessions. We will post up session times as we get closer June.
Let us know if you are going to the AMC! We hope to see you and find ways to be collaborative allies in helping make the 17th Allied Media Conference awesome.