Welcome!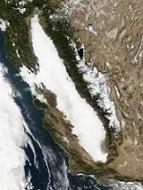 Hi, I'm Misty Avila. Welcome to the Central Valley blog! I'm starting this blog to tell the tale of expanding Aspiration's eAdvocacy capacity building program to the Central Valley. We can share ideas, reveal nonprofit tech goodies, ask questions, or just chat about the Tule Fog that blankets the Valley.
Once upon a time,
For some background, Aspiration received funding from the California Consumer Protection Foundation in 2011 to do a series of no cost trainings in the Central Valley for nonprofits and social justice organizations to support their web presence and connect with others using online tools.
in a world far, far away,
Before Aspiration, I worked for CANFIT, a nonprofit that improves food and fitness environments for youth in low income communities and communities of color. At CANFIT, Aspiration helped us expand our online reach with best practices to save time and money while using online tools. Like so many people at small nonprofits, I know what it's like to wear many hats for an organization including managing online communications;(What is Twitter, and how do we use it? How do we invite people online to an event? Can we create free email newsletters?) Aspiration helped me develop these skills to feel confident in the crazy world of La Red.
I made a wish upon a star,
Now, I am excited to get to share this experience with the numerous social justice organizations in the Central Valley through these no cost trainings.
and with a little trust and pixie dust,
My hope is to let you in on every step of the process. I want the trainings to be community focused and what YOU want. As we figure out where we go and what we are doing, I invite you to contribute along the way.
I'll keep believing,
Where would you like to see us go in the Central Valley to help support online communications?
till we live happily ever after.
misty