This spring, on April 28 and 29, nonprofit staff, technology capacity builders, and community organizers from across the state joined together in Watsonville, CA for the California Nonprofit Technology Festival.
What is CATechFest?

The California Nonprofit Technology Festival is our state-wide, participant driven gathering for nonprofit staff, social justice organizers, techies, activists, and youth.
During this two-day event, participants joined an important conversation about the challenges and opportunities we face to leverage technology in our social justice and community work.
Where?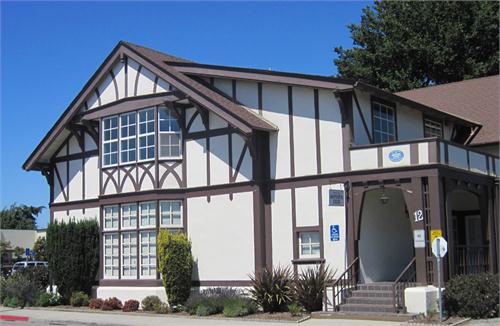 Watsonville Woman's Club
12 Brennan St.
Watsonville, CA 95076
This spring we were grateful to partner with amazing organizations, including The Everett Program and The Digital NEST.
What is on the agenda?
The agenda was richly interactive and participant-driven. The focus was on dialogue and collaboration, and a primary objective was to establish opportunities for participants to build and strengthen relationships where they could share knowledge and find support. We engaged registered participants before the event to invite thoughts and suggestions on what should be on the agenda and what kinds of outcomes would make time at the event well spent.
To make sure the topics reflected the needs, passions, and talents of the people in the room, the agenda topics were emergent, based on input from participants before and during the event. We emphasized collaboration, participation, and the sharing of experiences and ideas. We held space for session topics ranging from social media strategy, database management, anti-surveillance, video and graphics, and even self-care for organizers.
You can check out the agenda and session notes from this CA Tech Fest and all our previous Tech Fests here.
Thank you to everyone who joined us for this high-spirited, fully-interactive statewide convening of folks!
If you missed this one, we are planning another Tech Fest for later this year. Stay tuned for more details!
Reach out if you have any questions.