Our 12th annual Nonprofit Software Development Summit took place on November 18th - 20th, 2015 at Preservation Park in Oakland, California.
Thank you to all who participated.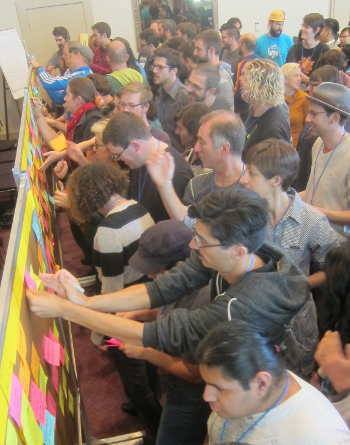 Over 150 participants joined in this interactive festival of people who are passionate about co-developing technology to support the work of nonprofit and community organizations.
The Dev Summit strives to be a collaborative space for everyone from grassroots activists to software developers to share knowledge, discover new allies, and collectively envision the future of free and open technology to support positive social change.
You can check out 2014 Dev Summit photos as well as agenda and session notes from this 2015 Dev Summit and all our previous Dev Summits here.