I was in Nairobi, Kenya, at the end of April participating in various happenings across humanitarian response spaces. From interactive gameplay to resiliency indicators, here's how we focused attention on frontline communities through digital means.
Facilitating gameplay to model for resource allocation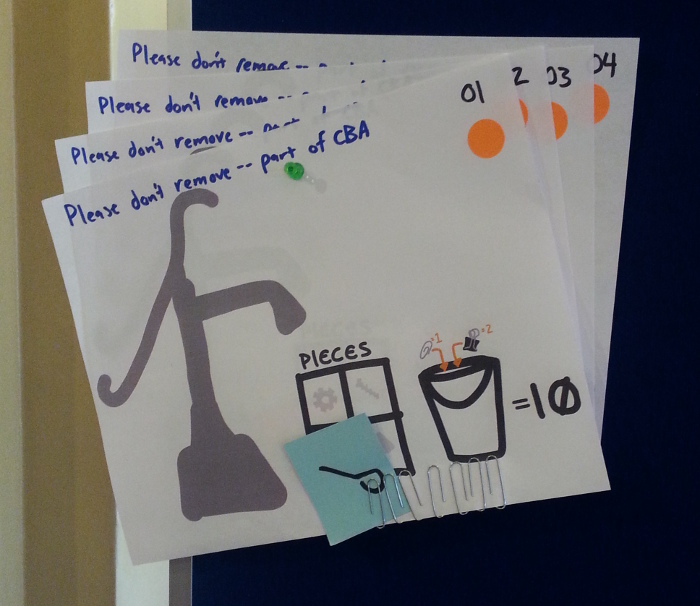 I attended the 9th International Conference on Community-Based Adaptation (CBA9) with the Red Cross/Red Crescent Climate Centre in Nairobi on April 24-30. I was there to facilitate a game which simulated the citizen reporting of water resource status and distribution in an area to better inform allocation.
The game stems from Taarifa, a free software project that has been widely deployed to collect, visualize, and map infrastructure information. The Climate Centre is well known (and appreciated) for their distillations of complex climate, environmental, and social systems into fun-to-play games, which are available on their website.