We had a great time visiting with folks working at social justice nonprofits and organizations in Oakland, Santa Cruz, Watsonville, Fresno, and Los Angeles on several coffee-fueled road trips to inform and help shape our CA Tech Capacity Building program.
We loved hearing about the many organizational and technological projects that people are developing to advance their mission-oriented work. We learned that numerous organizations are focusing on strengthening online communications strategies, better utilizing data management systems, moving toward better information security practices, and overall implementing more effective and sustainable processes.
We are thankful for these conversations that are cultivating the capacity building elements of our program.
Here's a closer look at some of the awesome organizations we visited on the road: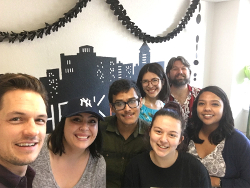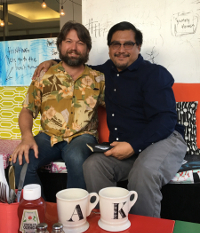 We are also grateful for the valuable insights from Information Ecology, Save the Waves, Center for Multicultural Cooperation, Central California Environmental Justice Network (CCEJN), Strategic Concepts in Organizing and Policy Education (SCOPE), Dr. Pop, Weingart East LA YMCA Youth Institute, Asian Americans Advancing Justice, and East LA Community Corporation.
Special thanks to those who joined us on calls, connected us with their networks, and shared their own tech capacity building passions and experiences.
We also spent some time in the Central Valley checking out venues for our next CA Nonprofit Technology Festival for early 2018. We are excited about the possibility of returning to where we held our first ever #CATechFest.
We returned from our road trip inspired by the programs and campaigns that folks are working on to strengthen community leadership and advance social, reproductive, economic, housing, and environmental justice, and look forward to supporting these efforts with our program.