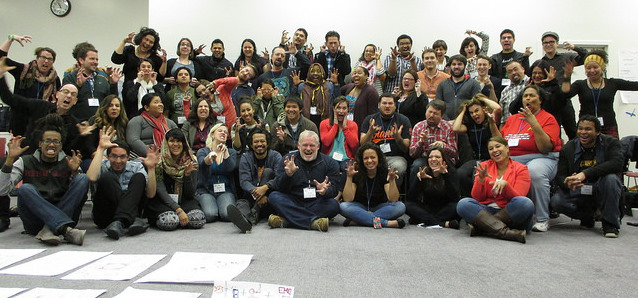 Thank you everyone who made the CA Tech Fest in L.A. extraordinary! We felt honored to host such a diverse and passionate gathering. On April 3rd and 4th, over 75 people with unique voices and goals came together in downtown L.A. to learn, share, and connect.
We're grateful to all who stepped up to facilitate break-out sessions. Your contributions allowed us to cover 37 nonprofit-related topics, such as social media strategy, digital security, Latino community organizing, project management, and even addressing personal burn-out. Interested in facilitating your own session? We encourage you to step up at our next Tech Fest! Everyone has something special to contribute, and your willingness to share is what defines this space.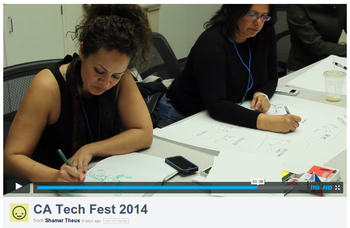 In the meantime, take a moment to recap! Check out this reflection piece in our blog written by Javier, our newst staff member. Watch this short video created by Shamar Theus during the video shooting and editing workshops led by Manny Icaza and David Valdez. You can find in-depth session notes and resources in the CA Tech Fest Wiki, thanks to your devoted notetakers. And if you overly indulged yourself at the happy hour, fear not—we've posted an event album on Flickr to capture memories.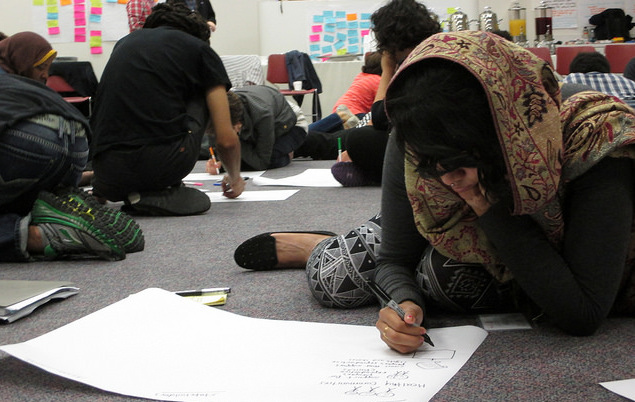 The next Tech Fest will take place this September in Richmond, California. Let's take this time to foster our newfound networks and work together towards our collective social change efforts. Tech Fest L.A. will be a tough act to follow; but if you tell your stories, invite your friends, and bring more voices to Richmond, we will surely continue and improve upon the tradition of nonprofit collaboration and peer knowledge sharing.
Let us know if you want to be involved in CA Tech Fest Richmond!
A special thanks to our co-organizers who helped make this convening possible: the California Pan-Ethnic Health Network, Healthy City, the WELA YMCA Youth Institute, and the Center for Multicultural Cooperation . Huge thanks to the California Consumer Protection Foundation for generously supporting technology capacity building in California. We hope to continue collaborating with these wonderful organizations!