2016 Nonprofit Software Development Summit
Event Date(s):
November 16, 2016
to
November 18, 2016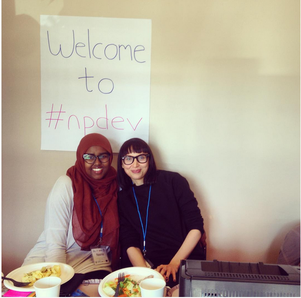 Our 13th annual Nonprofit Software Development Summit took place November 16 - 18, 2016 at Preservation Park.
As always, this collaborative three-day gathering was designed for everyone from grassroots activists to software developers, bringing together participants from around the world who came to share knowledge, build relationships, and collectively envision the future of free and open technology to support social change.
Check out the agenda and session notes which were co-designed with participants in the time leading up to and during the event, as well as report-outs from Ruth Miller, Srishti Sethi, Rainey Reitman, and Fabulous Dirk Slater, plus great posts on How To Give A Digital Security Training and Digital Security Training Resources for Security Trainers.
Join the low volume Nonprofit Software Development Discussion List to continue nonprofit and activist tech conversations, and get notified of important event announcements year-round.
Help us spread the word by using the hashtag #npdev.
You can also browse the agenda and sessions from 2015 Dev Summit Agenda, 2014, 2013, 2012, 2011, 2010, 2009, 2008, and 2007 Nonprofit Software Development Summits.